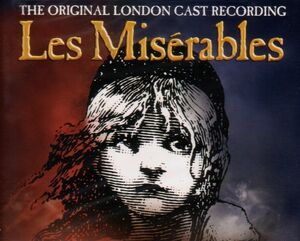 Write the text of your article here!
Songs in Les MisérablesEdit
Building the Barricade
Upon These Stones
Javert at the Barricade, Little People & The First Attack
Drink with Me
Bring Him Home
Dog Eats Dog
Javert's Suicide
Turning
Empty Chairs at Empty Tables
Wedding Chorale & Beggars at the Feast
Ad blocker interference detected!
Wikia is a free-to-use site that makes money from advertising. We have a modified experience for viewers using ad blockers

Wikia is not accessible if you've made further modifications. Remove the custom ad blocker rule(s) and the page will load as expected.